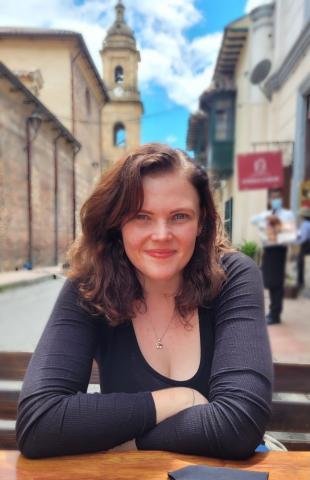 In a memo to staff, News Director for Latin America and the Caribbean Eduardo Castillo announced Megan Janetsky is AP's new English-language correspondent for Cuba and the Caribbean:
Megan is a talented American journalist who has been working for the past four years from Colombia as a freelance journalist for The New York Times, The Guardian, National Geographic, The Washington Post and more.
She grew up in the U.S. border state of Arizona, where she began covering the Mexico border and migration. Over the years, she's covered human rights, armed conflict, migration and politics across the region, particularly in the Andes and Central America.
Megan will join our talented team in Havana to report the latest news in Cuba. She will also be responsible to report on the Caribbean, along with Dánica Coto, our Puerto Rico-based Caribbean correspondent.
Megan has a bachelor's degree in Journalism from the Walter Cronkite School of Journalism and Mass Communication. She speaks Spanish fluently.