Column recently launched a new and improved Florida Public Notice website for the Florida Press Association! Thank you to all FPA members for working diligently throughout the transition. This new site offers some of the most comprehensive features available for searching public notices online. Over the next two months, Column and FPA will be releasing a new suite of reporting dashboards to measure the overall impact of the public notice website and meet compliance standards set by Florida's new regulatory requirements.
Together, the FPA and Column will continue delivering innovative technology to protect and enhance the vital role of public notice.
Public Notices:
Bill Barker, former regional president of Gannett, joined the team! Bill is working with our Partnerships team on scaling the adoption of our public notice platform across enterprise publishers as well as exploring new market opportunities that deepen the value of public notice for our partners. Read more here.
We supported our partners at conferences across the country! A handful of our team members were on the road this month, making appearances at the America's Newspapers Family Owners Conference and Senior Leadership Conference, Arizona Newspapers Association Convention, North Dakota & South Dakota Newspaper Association Convention and the New Mexico Press Association Convention.
We revamped the Column Help Center! As the user base of our enterprise public notice platform continues to expand, we are upping our game on providing comprehensive support services. Our Support Team recently redesigned our help center to provide more guides, videos and instructions.
We welcomed new hires and opened more roles! This month, we welcomed new team members across Growth, Product, Engineering, Operations and Customer Success. We also opened a number of new roles! Check them out at careers.column.us.
The Inserts
We like to keep up with news across the journalism and media industry. Here are some of our top reads this month: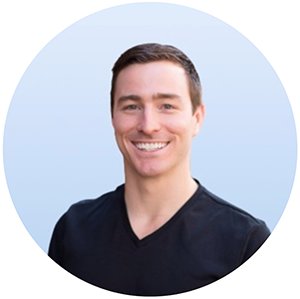 Masthead: Meet Huck Rocca
We are excited to welcome Huck Rocca as our new growth marketing lead! Prior to Column, Huck was in the financial services industry, where he worked in marketing strategy and analytics. Huck is an avid rower and enjoys waking up at 4:30 a.m. every day to see the sunrise and row on the Potomac.
Hometown paper? The Gainesville Sun
Superpower? Unlimited energy and positivity
Why Column? "I wanted to work at Column because I love working with bright, talented people who are values-driven and care about their work. I believe in our mission, and I'm so thrilled to be joining this team of all-stars."