Leroy Chapman Jr. has been named editor in chief of The Atlanta Journal-Constitution, succeeding longtime Editor Kevin Riley, who announced his retirement Thursday. As the organization's top news executive and first Black editor in chief in the newspaper's 155-year history, Chapman will oversee the newsgathering, programming, features and opinion teams as well as the editorial teams responsible for video, audio, newsletters and events. Chapman will report to AJC President and Publisher Andrew Morse.
Riley, one of the longest-tenured editors of a major daily publication, will retire later this year. He will assume the role of editor at large during a transition period.
"Leroy Chapman is an outstanding journalist, an inspirational leader and an innovative thinker," Morse said. "We are lucky to have him leading our newsroom as we transform the AJC into a modern media company at the center of life in Atlanta. We also want to recognize Kevin's long, decorated history as editor of the AJC. He has made invaluable contributions to this institution and this city. We'll miss his sound judgment and good humor and wish him the best in a well-deserved retirement."
Chapman is currently managing editor at the AJC, overseeing daily news gathering, breaking news, coverage of key news topics including state, local and federal government, politics, education, public safety, transportation, Georgia's economy and the environment. Sports was added to Chapman's responsibilities earlier this year. He joined the AJC in 2011 from The State in Columbia, South Carolina.
Since joining the AJC, Chapman has shepherded some of the publication's most high-profile stories, including the efforts to undermine Georgia's 2020 election results, the court cases of teachers and administrators charged in the Atlanta Public Schools cheating scandal, and the investigation into Atlanta's affordable housing crisis during a time of economic uncertainty. Chapman is a U.S. Navy veteran and has been a journalist for 28 years. He lives in Gwinnett County with his wife Dawn and is a father to three adult children. The Chapmans' oldest child is a relative the couple adopted when he was 13.
"The significance of this moment isn't lost on me. This kind of opportunity is why African Americans come to Atlanta," Chapman said. "Kevin has been excellent at being visible in our communities and hearing from people. I am looking forward to getting out into the community and understanding more about how the AJC can continue to serve audiences and improve our city."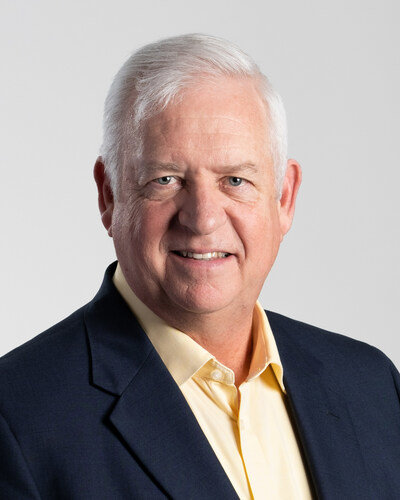 Riley started his career in 1983 at the Dayton Daily News, which is also owned by Cox Enterprises, and was editor in Dayton for four years before coming to Atlanta in 2011. In his 12-year tenure, he emphasized public service, investigative journalism and political coverage, as Georgia claimed a leading role in national politics. He oversaw the largest reporting staff covering Georgia's governor and legislature.
The newspaper was a finalist for The Pulitzer Prize in 2017, among numerous accolades and awards for its investigative journalism. The AJC won the 2021 Edward R. Murrow Award for its reporting on a decades-old murder that helped set a wrongfully convicted man free, one of three such convicted men to leave prison as a result of the newspaper's reporting during Riley's tenure.
Riley transformed the AJC newsroom into a digitally focused organization, launching numerous initiatives including an award-winning podcast. His own podcast recounting his surprising experience as jury foreman in a Fulton County double-murder case earned him the American Bar Association's prestigious Silver Gavel Award in 2018. The AJC won three Emmy awards for investigative reporting and digital presentation as it advanced its journalism on new platforms.
Kevin was a juror for the 2019 and 2020 Pulitzer Prizes. He testified before Congress in 2019 as a U.S. House subcommittee launched its investigation into the impact social media and large tech companies have on local journalism.
"I have never felt more inspired about the future of The Atlanta Journal-Constitution," Riley said. "It's been an honor to lead these incredible journalists and to serve the citizens of this state and city for the past 12 years. I will miss being a part of this storied organization, but I know its finest days are ahead."
About The Atlanta Journal-Constitution:
The Atlanta Journal-Constitution is the most essential and engaging source of information for metropolitan Atlanta. With approximately 6 million monthly unique visitors to our digital products and platforms, and a growing print and digital subscriber base, the AJC serves one of the most dynamic, diverse and influential cities in America. The Atlanta Journal-Constitution is a subsidiary of Atlanta-based Cox Enterprises Inc.